I am not trying to brag here, but Bengali girls are one of the most beautiful girls (Fine! I Bragged!!!). The definition of a Bengali Girl can be summarized by using three words – Passionate, Independent and Proud! Yes, that's them! Bengali girls are one of those who belong to the 'open-minded' category.
9 Reasons why you should date a Bengali Girl:
She's a Foodie:
Some might call this stereotyping the Bengali girls, but this is true! Bengali girls are big time foodie, just like you. Not that all of us would be eating a lot (I do eat a lot, my BFF doesn't) but most of them love to try different food. She won't say, "Oh! I am on a Salad diet…" She will enjoy all the dinner and lunch dates and she will LITERALLY enjoy the food!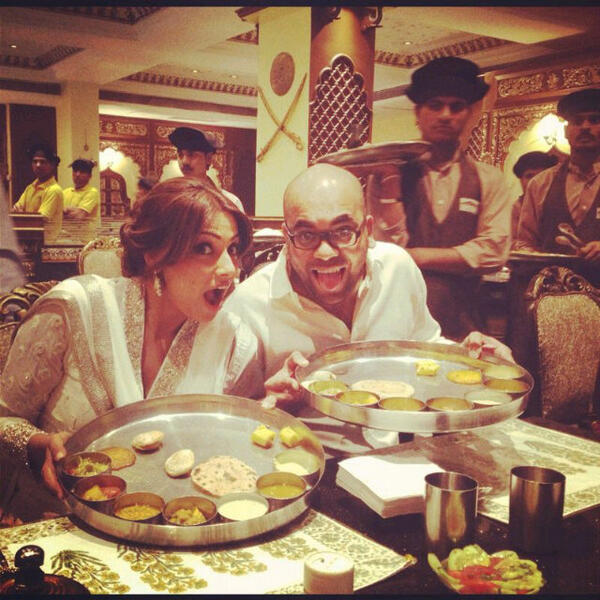 There's a possibility that, when you start dating a Bengali girl, she might take you to eating places, you've never been to.
Hot In Saree:
A Bengali girl in a saree is something that takes the breath away of every guy in the room. Obviously, you'd feel a little jealous every time she is wearing a saree, but you know every guy in the room is jealous of you, because you have her by your side.
Lucky You!
Personal Durga Puja Tour:
The only people with whom you can enjoy the festivities of Durga Puja are either a Bengali Best Friend or a Bengali Girlfriend. She will not only take you to more than one Durga Puja in a day, but also guide you on how to enjoy it. She might even encourage you to question, if the festivity was a Puja or no!
No Expensive Gifts:
You wouldn't have to buy her diamonds to make her smile. All you need to do is buy her a classic novel or a book! Bengali girls would love a literary gift more than the other things you get at the gift shops.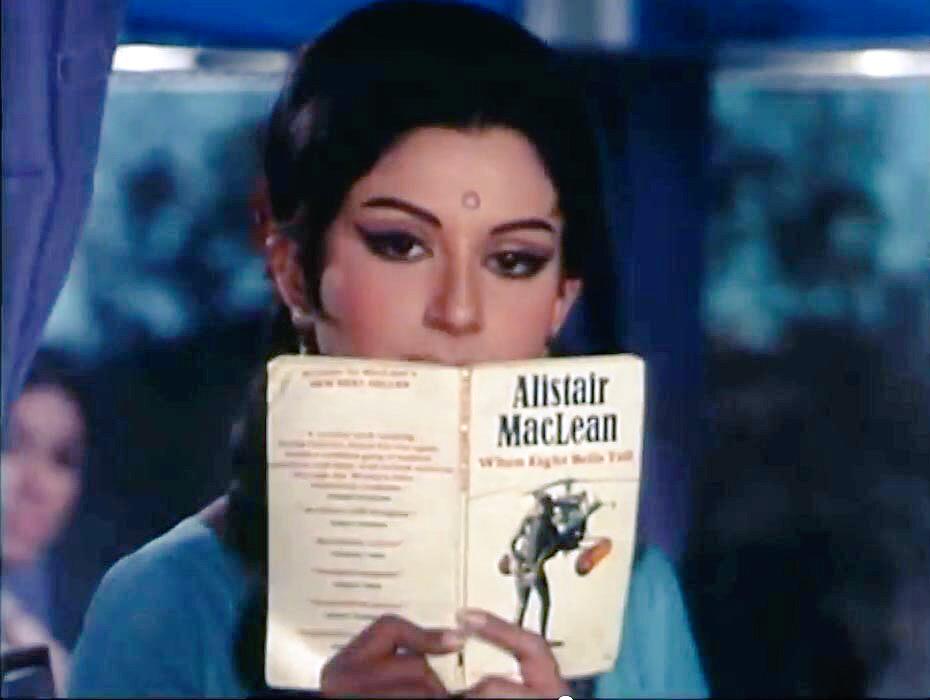 Daak-Naam:
Honestly, it sounds very eew-ish when guys call their girlfriends with a nick name. But when it comes to Bengali Girlfriend, she most probably already has a cute nick name (not all of them have the cute one's – Mine is just Mita and my BFF has no nick name, at all!) and you can call her that and not break your head for a new one.
Meet the Parents:
Don't fear the Bollywood Style 'Meet the Parents' situation when it comes to a Bengali girlfriend's family. They aren't the 'sitting with the rifle' kind of families at all. In fact, they'll be the coolest parents, you've ever met. Though the father will be all chilled out, but if you're not from the community, there will be a little pleasing required for the Bengali Would-be Mother-in-Law.
Talking about the Literature, Government and Rosogulla, can do the trick for you!
No Dull Day in the Kitchen:
Bengali girls are not only the biggest foodie you've ever met, but also they belong to the category of 'The Best Cook'. There won't be a dull day in the kitchen. Don't worry about the previous night's food; you won't know what she has turned it into the next day.
Be Surprised!
Independent and Heroic:
You don't have to play the role of a life-saving hero or the guy who can take care of everything, because when it comes to a Bengali Girlfriend, she would be heroic enough to fight the battle on her own and independent enough to take care of herself.
This also means that you should be thinking twice before breaking her heart!
Holy Matrimony:
If you have decided to get hitched to this Bengali Girlfriend, be certain that the wedding would be one hell of a wedding you've ever been to. Mostly, people marry only once, and a Bengali wedding will be a trueOne in a lifetime – King and Queen Style wedding, with obviously the best menu in town.
Learn to eat a fish before the wedding! You can contact me for Fish Eating Training!
Let me know in the comments about your experiences with Bongs!!!
Happy Dating…!
Stalk me on the Social Media:
Keep Reading! Keep Blogging! Push Yourself! Love Thyself!