The first Monday Mania post is going to be dedicated to all the people who belong to the working class. Some people find mornings very positive, like my mom; while there are a few like me who find mornings the best time to sleep in peace.
At times, the Weeks starts with more stress and by the time we reach work, the day is already stressed out. Here's 5 Awesome Ways to Start Your Work Week:
Planning:
Why to start your day unorganized? Making a to-do list, planning the next day's clothes, what to make for breakfast and lunch; deciding all these things well in advance, means less trouble deciding these things in the morning. It is better to spend 15 minutes the night before in the planning and organizing for the next morning than spending 30 minutes of hassle time in the morning.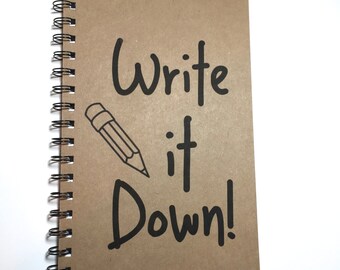 Mom Tip: My mom plans her day efficiently and she has been doing this for 25 years now. She usually plans her morning outfit in the night and also cuts the vegetables and decides the entire day's menu the night before, so that she doesn't have to think and prep much in the morning.
Being inspirational and positive:
Starting every day, especially the first day of the week, with your gratitude journal or reading some inspirational quotes or articles with your morning cup of tea can kick-start your day. Bookmark some real fun blogs that will start your morning with laughter.
Mom Tip: My mom believes in Reiki. Every morning she spends 15 minutes doing Reiki and positive thinking. She says this helps her being active and positive the whole day.
Gardening:
Gardening means fresh plant and the smell of mud and water. It is very serene. It is good to be involved in gardening.
Mom Tip: My mom is trying to make this small kitchen garden. She has a few plants now and every morning without fail she waters them and I think talks to them too.
Cup of Tea and a fun activity:
Some people are addicted to caffeine. Having a peaceful morning with a cup of tea, coffee or green tea is a good way. Along with the cup of tea doing something fun like reading a book or solving crosswords is also a fun way to start the week.
Mom Tip: My mom usually sits with her BIG mug of Chai and plays Candy Crush till her Chai is over.
Rest Enough:
Sleeping enough and taking rest is the best way to start the next day with a fresh start. Having early dinner and sleeping by the time it is dark is usually the best way to rest.
Mom Tip: My mom sleeps in the night way before than me and my brother and wakes up in the morning at 4. Believe me she will never look tired when she gets up in the morning. Even at this age, she is very active every morning.
This was the first post in Monday Mania and I am now going to sit and schedule a few blog posts in advance. I hope you guys enjoy the new series.
Comment below and suggest a few topics that could be covered in this new blogging series. I would love to hear from you guys.
Stalk me on the Social Media:

Facebook   Twitter   Instagram    Tumblr     Pinterest     Google+     The Runaway Writerrr  YouTube   SnapChat: @chaoticsoulzzz

For any business inquiries or Suggestions: chaoticsoulzzz@gmail.com
Keep Reading! Keep Blogging! Push Yourself! Love Thyself!